2016

CONVENTION SOUVENIR BOOK
ADVERTISING IN THE 2016 CONVENTION SOUVENIR BOOK Worthy Brothers, I am writing to you seeking your support of the upcoming 2016 State Convention in Santa Clara. We print a Souvenir Book each year, and are looking forward to an exciting book again. The Convention Committees are busy collecting the usual letters of recognition and blessings from clergy and local dignitaries. The best way to fill out the book is an advertisement from your organization. I have seen your colorful ads in the past and hope you can continue your support of the convention. The ads can range in size from 1/8 of a page (a little bigger than a business card) up to a full page, with intermediate ads at a quarter page and a half page. The prices are from $40 (smallest ad) to $200 (largest ad). The ad book will be in color - take advantage of this and create a...
Read more
KofC

California State Council
KNIGHTS OF COLUMBUS CALIFORNIA STATE COUNCIL "Keep Christ in Christmas" Worthy Grand Knight Would your Council like to realize a profit of $100, $200 or more each week during the holiday season? By using one or two members at each door of your church before and after Mass for twenty to thirty minutes it can be done! That's really all it takes. The cards "sell themselves". Profits in excess of $ 100 each week are not unusual. If other councils can do it, why not you? Place your order for your sample case and begin to enjoy the rewards not only financially, but of also evangelizing your faith during the Christmas season.
Read more
The

McGivney Prayer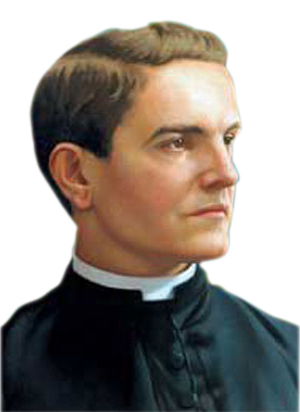 Prayer for the Canonization of Fr. Michael J. Mcgivney
God, our Father, protector of the poor and defender of the widow and orphan, you called your priest, Father Michael J. McGivney, to be an apostle of Christian family life and to lead the young to the generous service of their neighbor. Through the example of his life and virtue may we follow your Son, Jesus Christ, more closely, fulfilling his commandment of charity and building up his Body which is the Church. Let the inspiration of your servant prompt us to greater confidence in your love so that we may continue his work of caring for the needy and the outcast. We humbly ask that you glorify your venerable servant Father Michael J. McGivney on earth according to the design of your holy will. Through his intercession, grant the favor I now present (here make your request). Through Christ our Lord. Amen.